The NuLean Ingredients
NuLean products are NOT prescription drugs. Every NuLean formulation is a 100% NATURAL proprietary blend of essential ingredients for advanced nutritional support. NuLean products are clinically proven to promote rapid as well as long-lasting weight-loss and overall improved health and well being.
Super Protein (Powder)
Proforte™ (a Combination Of Whey Protein Isolated With Lactase-, Fat- And Protein- Hydrolyzing Enzymes), Fiberforte™ (a Combiantion Of Short-Chain And Long-Chain Prebiotics Plus Soluble And Insoluble Ÿber From The Western Larch Tree, Oat, Psyllium Seed Husks, Konjak Root, Carrageenan And Apples Plus Carbohydrate-Hydrolyzing Enzymes), Maltodextrin, Stevia. This Product Contains Milk Derivates.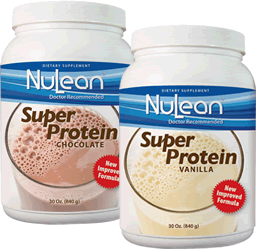 Super Cleanse (Liquid)
AminoForte™ (a homogeneous solution of L-Carnitine, L-Glutamine and L-Methionine), Aloe Vera Concentrate, NutraForte™ Solution (Ascorbic Acid, Niacinamide, Pyridoxine HCl, Di-Calcium Pantothenate, Thiamine Mononitrate, Riboflavin, Cyanocobalamin, Choline Bitartrate, Inositol, Trace Elements), Herb Extract Blend [Siberian Ginseng (Eleutherococcus Senticosus) Root, American Ginseng (Panax Quinquefolius) Root, Suma (Pfaffia Paniculata) Root, Yerba Mate (Ilex Paraguariensis) Leaf, Pau d'Arco (Tabebuia Avellanedae) Bark, Fennel (Foeniculum Vulgare) Seed, Burdock (Arctium Minus) Root, Peppermint (Mentha Peperita) Leaf, Licorice (Glycyrrhiza Glabra) Root], Guar Gum, Betaine HCl, Fructose, Citric Acid, Stevia, Natural Flavors and Colors, Potassium Sorbate.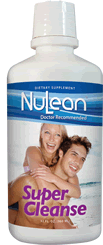 Power Cleanse (Liquid)
Juice Blend: Aloe Vera, Nopal Cactus, Mango, Orange, Apple, Pomegranate; Plant Extract Blend: Schisandra Fruit (SCHISANDRA Chinensis), Rhodiola Root (RHODIOLA Rosea), Eleuthero Root (ELEUTHEROCOCCUS Senticosus), American Ginseng Root (PANAX Quinquefolius), Green Tea Leaf (CAMELLIA Sinensis), Suma Root (PFAFFIA Paniculata), Yerba Mate Leaf (ILEX Paraguariensis), Pau D'arco Bark (TABEBUIA Avellanedae), Gymnema Leaf (GYMNEMA Sylvestre), Garcinia Fruit (GARCINIA Cambogia), Senna Leaf (SENNA Alexandrina), Fennel Seed (FOENICULUM Vulgare), Burdock Root (ARCTIUM Minus), Peppermint Leaf (MENTHA Peperita), Slippery Elm Bark (ULMUS Rubra), Licorice Root (GLYCYRRHIZA Glabra); Vitamin & Mineral Blend: Colloidal Minerals, Magnesium Citrate, Sodium Ascorbate, Calcium Citrate, Potassium Citrate, Ascorbic Acid, D-Calcium Pantothenate, Niacinamide, Choline Bitartrate, Inositol, Pyridoxine Hcl, Riboflavin, Thiamine Mononitrate, Chromium Picolinate, Folic Acid, Biotin, Cyanocobalamin; Amino Acid Blend: L-Arginine, L-Glutamine, L-Methionine, L-Carnitine Fumarate, L-Tyrosine; Other Ingredients: Fructose; Natural Flavors And Colors; Citric Acid; Xanthan Gum, Potassium Sorbate.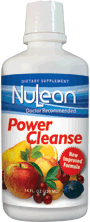 Quick Burn (Capsules)
Apple Cider Vinegar, Guarana (Paullinia cupana) Seed Extract, Green Tea (Camellia sinensis) Leaf Extract, Gymnema (Gymnema sylvestre) Leaf Extract, Nopal (Opuntia ficus-indica), Betaine HCl, Inositol, Choline Bitartrate, Slippery Elm (Ulmus rubra) Bark Extract, Yerba Mate (Ilex paraguariensis) Leaf Extract, Cayenne (Capsicum annuum), Garcinia (Garcinia cambogia) Fruit Extract, L-Methionine, Senna (Senna alexandrina) Leaf Extract, Royal Jelly Extract, Kola Nut (Cola acuminata) Seed Extract, Cinnamon (Cinnamomum verum) Bark Powder, Yucca (Yucca schidigera) Root Extract, L-Tyrosine, Cascara Sagrada (Rhamnus purshiana) Bark Extract, Eleuthero (Eleutherococcus senticosus) Root Extract, American Ginseng (Panax quinquefolius) Root Extract, Pau D'Arco (Tabebuia avellanedae) Bark Extract, Trace Elements, Alpha Lipoic Acid.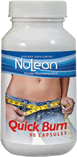 For additional NuLean products and information click here.